Consternation abounds in Pittsburgh surrounding quarterback Mitch Trubisky and the lack of deep shots through two weeks.
Trubisky checked the ball down often in Sunday's loss to New England Patriots and hasn't stretched the field much through two games despite a receiver corps highlighted by Diontae Johnson, Chase Claypool and rookie George Pickens.
On Tuesday, the starting quarterback told reporters he could open things up more.
"It's there, and we had our opportunities," Trubisky said, per TribLIVE.com. "I think earlier, I can take shots downfield.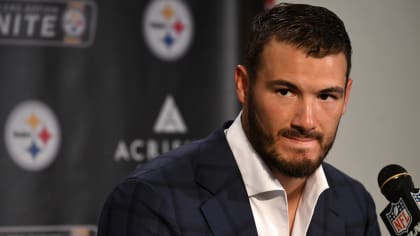 I think I can look for [No.] 14 more often, George. He's doing a great job for us, and I just gotta get these playmakers the football.
Whatever route they're running, I just gotta get them the ball. It really comes down to me making better decisions, being aggressive and putting ourselves in that position."